Delivery Excellence through Mobile Perfection
The driver-centric app for the center of your delivery operations.
The industry's leading mobile fulfillment app for drivers
At the heart of your delivery operations are your drivers, the personification of a mobile workforce. Let them go beyond mobile, let them be agile, precise, and motivated, let them achieve top, fast, and flawless performance with the industry's leading mobile fulfillment app for drivers.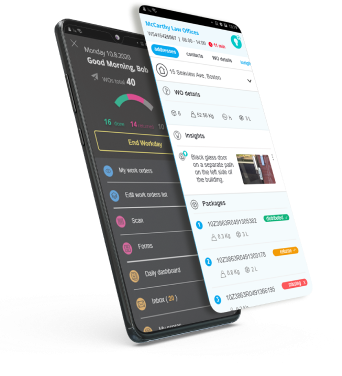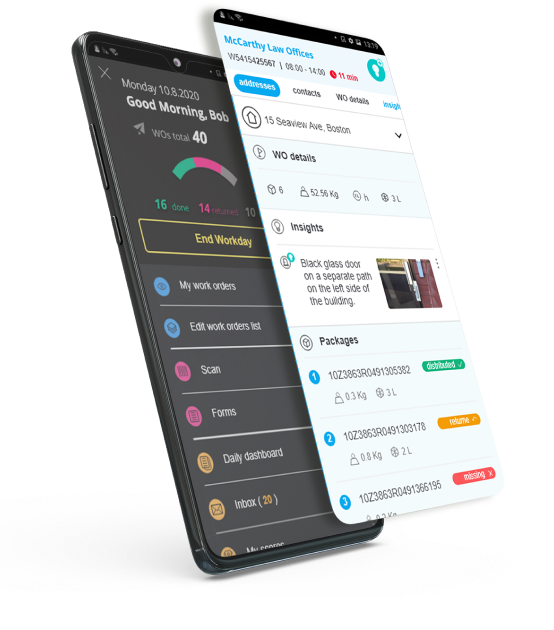 Pinpoint, Flexible Planning
Kick-off your day with an ideal, real-world delivery route, generated by TruAddress™ routing optimization technology, and then adapt it as you go with uncannily smart sorting, on-map planning, and location-based task grouping.
The first time
is the best time to deliver
We focus on speed and impeccable precision, so you can focus on getting the job done right, the first time, every time. Our Right-First-Time AI™ technologies send you to the true drop-off location with exact instructions, ensuring doorstep accuracy on the first attempt and avoiding chaotic routes and frustrated drivers.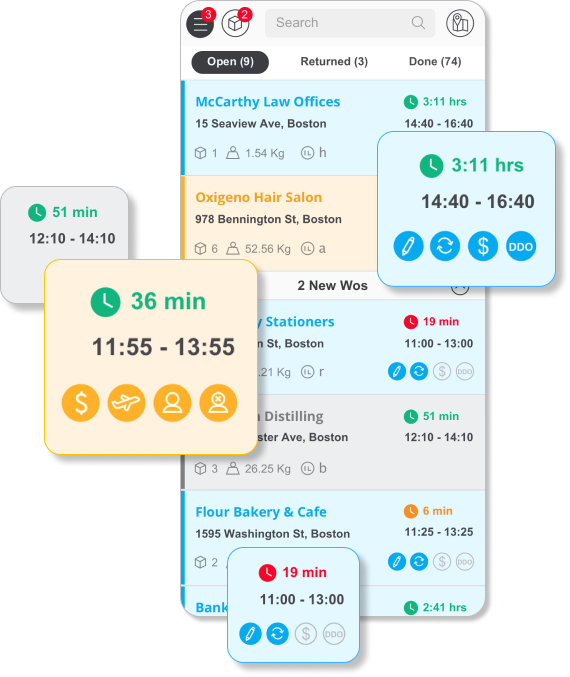 Up-to-the-minute optimization
Your day and deliveries rarely workout exactly as planned… Worry not. Whether a customer cancels or your dispatcher had to make a last minute change, our technology operates dynamically and continually re-optimizes as conditions shift.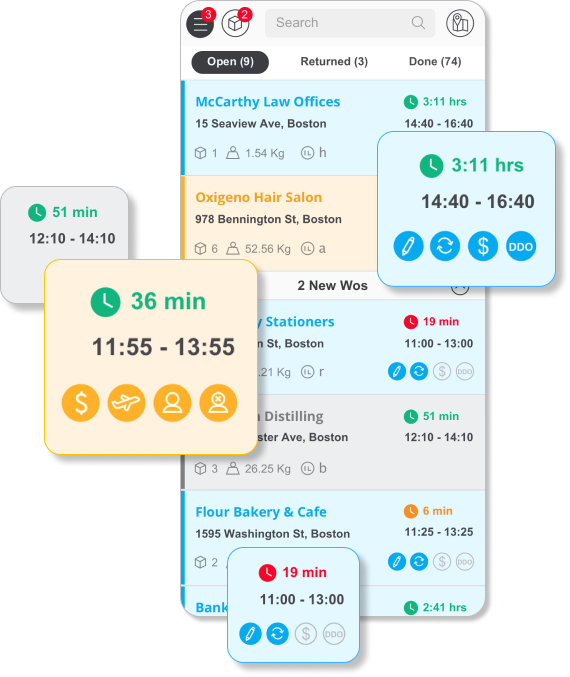 Navigate with ease
We don't only map out the optimal, real-world route, but, with a click of a button, we also actively guide you to each location along the shortest, fastest, feasible route.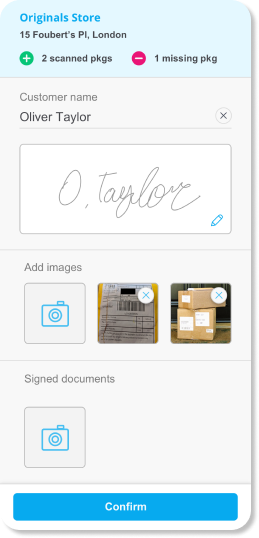 The proof is in the app -
Scanning and POD
Helping you to keep things in order and successfully accomplish all of your missions, our mobile app offers top quality package scanning and proof of delivery capabilities, so you never have to worry about loading someone else's package or delivering the wrong parcel to the wrong place.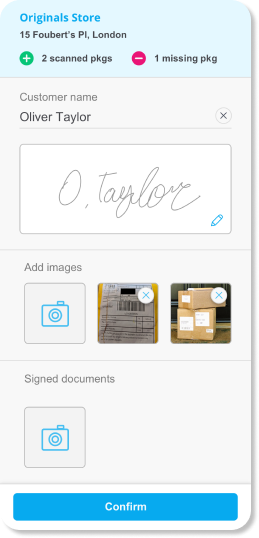 Customizable forms that won't slow you down
Mastering the art of delivery and completing each task quickly and effortlessly, requires fully customizable forms that keep you focused on each step of the delivery process in an intuitive, easy-to-fill format.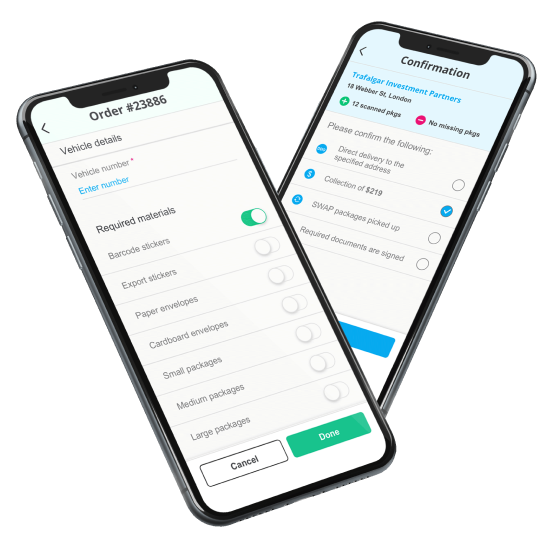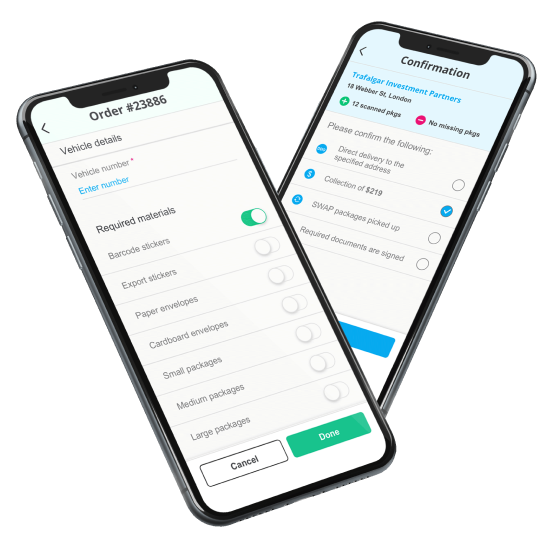 Completing the delivery picture
As with everything we do, our app is both holistic and provides ready access to your mission critical information, including: An accurate and easy to follow progress bar Real-time summary of your open, completed and undoable delivery tasks. A detailed breakdown of your pickups and drop-offs, returned packages, monies collected (COD), and operational missions.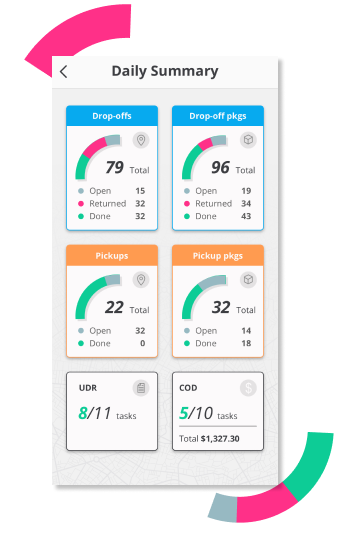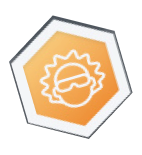 When a game isn't only a game
A fun and fulfilling tool that helps you incentivize your team of drivers to collaborate, share and motivate each other to excel. Get the most out of your most valuable assets!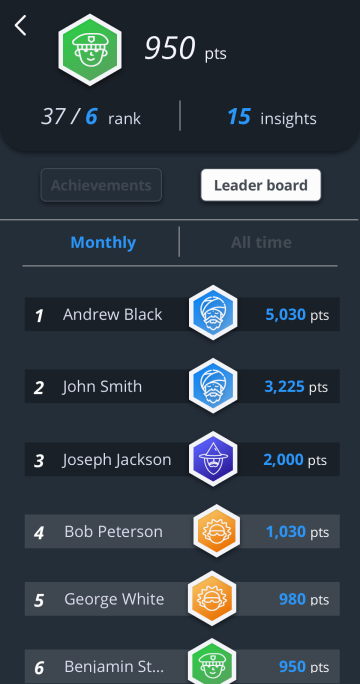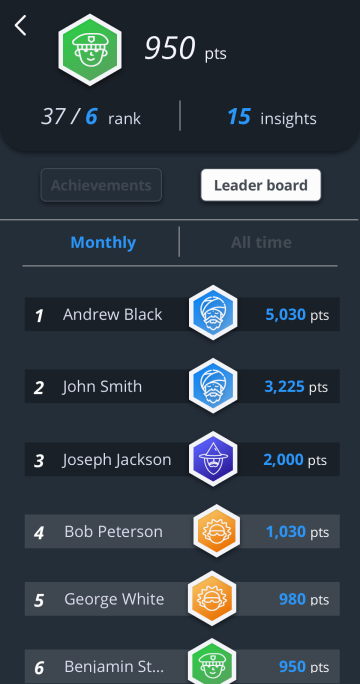 Learn more about the Applicat edge