Applicat for Field Service
With insights from your field fueling the Applicat engine, and best-in-class optimization module and mobile tools, you'll quickly be firing on all cylinders.
Power your field with the industry's
most powerful field-service platform
Quality. Timely. Reliable. Professional. Effective. Courteous. Above standard. These define field-service excellence, and therefore, are the guiding principles by which we designed and built Hormiga, Applicat's proven, best-in-class field-service management platform.

Integrating leading-edge mobile and AI technologies with the latest thinking in areas including scheduling optimization, service-agent assignment, field-knowledge retention, operational transparency, and customer experience, Applicat is the solution of choice for leading service providers around the world.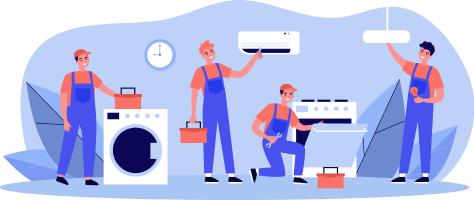 Hormiga – Genius-level intelligence and ant-like efficiency
SEE IT. MEASURE IT. IMPROVE IT!
Field teams, remote no longer. Features such as Granular Activity Recognition and in-depth reporting let you see who and what is performing well, that which is not, and where to take action.
THE KNOWLEDGE KEY TO SATISFIED CUSTOMERS
Provide your field workers with up-to-date work order, product, and customer information, empowering timely arrival, accurate troubleshooting, and speedy resolution. The result - increased first-time-fix-rates (FTFRs), shorter visits, and happy, loyal customers.
LET YOUR FIELD SEED YOUR BOTTOM-LINE
Harnessing knowledge from your workforce and the power of Applicat AI, Hormiga generates optimal routes, real-time forecasts, and dynamic timelines, helping to effectively manage schedules, increase productivity and cut travel time and costs.
KNOWLEDGE IS POWER. HORMIGA IS KNOWLEDGE.
Save time and enhance customer experiences by retaining and exploiting your organization's professional knowledge, consisting of field personnel insights and technical tips, automatically added to a perpetually-growing knowledge base.
Monitor, analyze, and optimize your team's performance