Performance Alerts for Peak Performance
Applicat's AI driven alerts supply you with immediate, straight from the field operational knowledge that gives you the power to deliver accurately, increase capacity, and perform without flaw.
Vigilance paves the way to operational excellence
Applicat's extensive and configurable collection of alerts, identified and evaluated by our Right-First-Time AI technology, keeps you abreast of your delivery operation's status and exceptions in real-time:

Track and Analyze
Gain insights into the daily and ongoing progress of your teams and missions.

Act and React
React immediately or review and act at a later time.

First and Accurate
Increase first-time delivery rates and avoid parcels being returned to the hub.

Excel and Profit
Ultimately, deliver a perfect performance and avoid losses.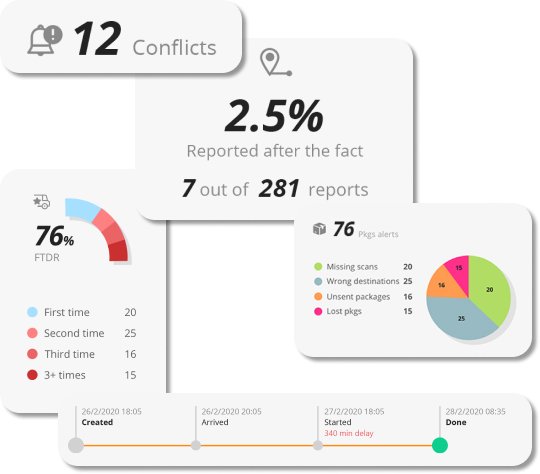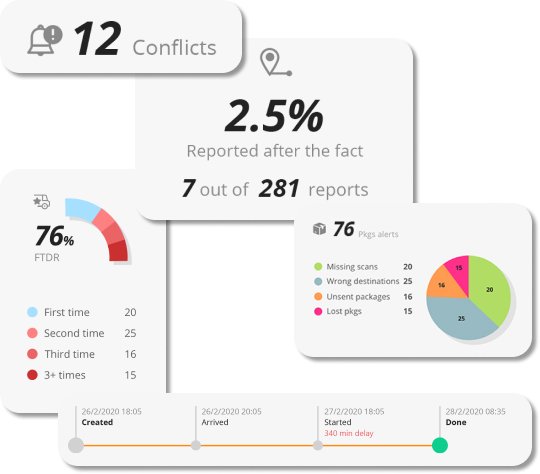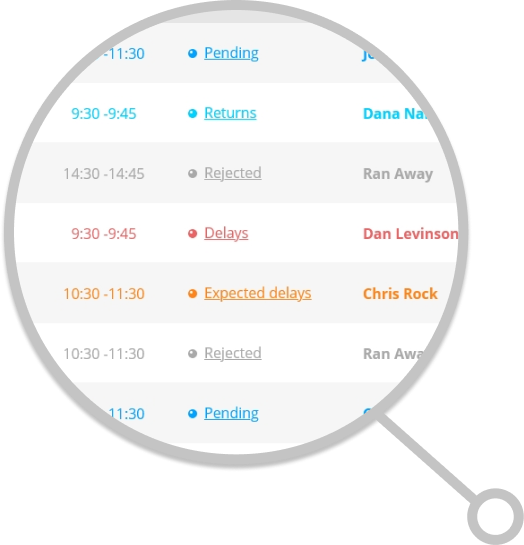 Timeliness is of the essence
Time, or more specifically, keeping a tight schedule, is a mainstay of effective and efficient delivery operations, and deviations can wreak havoc and lead to rapid deterioration in service. To this end, Applicat offers a full set of timeliness alerts, including expected delays, actual delays, and driver punctuality.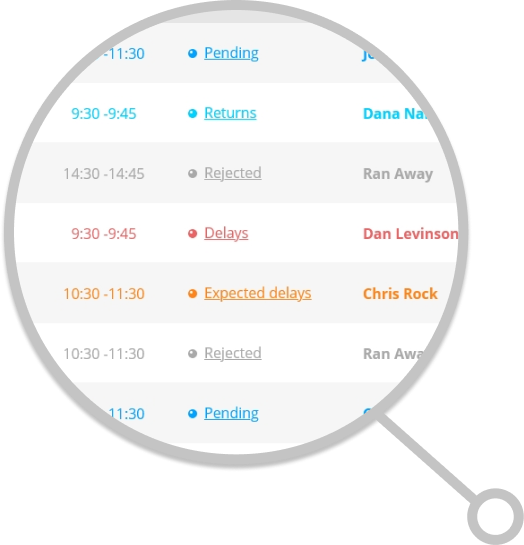 Better execution is in the details
As with all of the Applicat platform, our alerts are highly granular and warn of any fault in execution, such as: alerts when a successful delivery is reported from somewhere other than the delivery location, which can lead to loss of information or indicate fraud, and return of goods notices sent when nobody's home, when recipients refuse a delivery, etc., information that could possibly save a mission.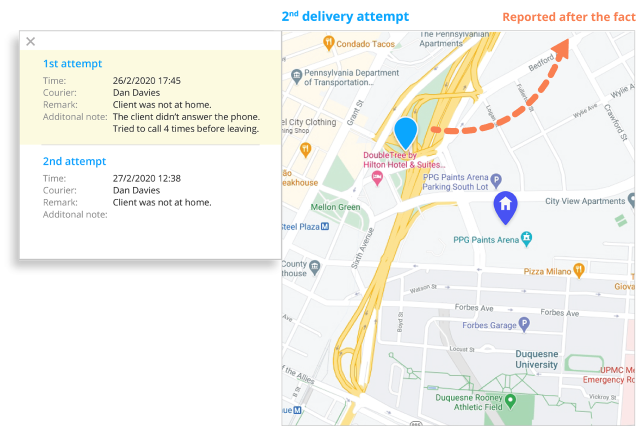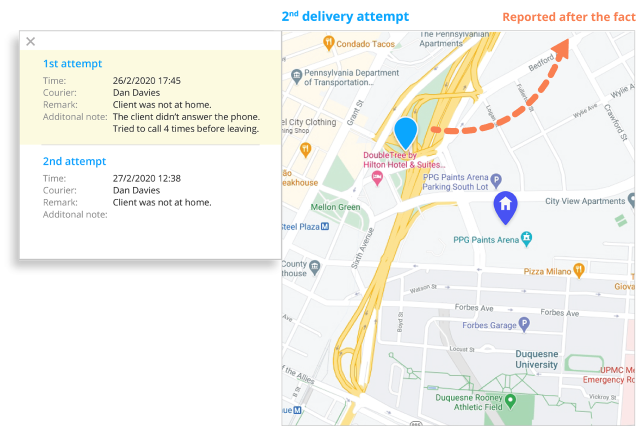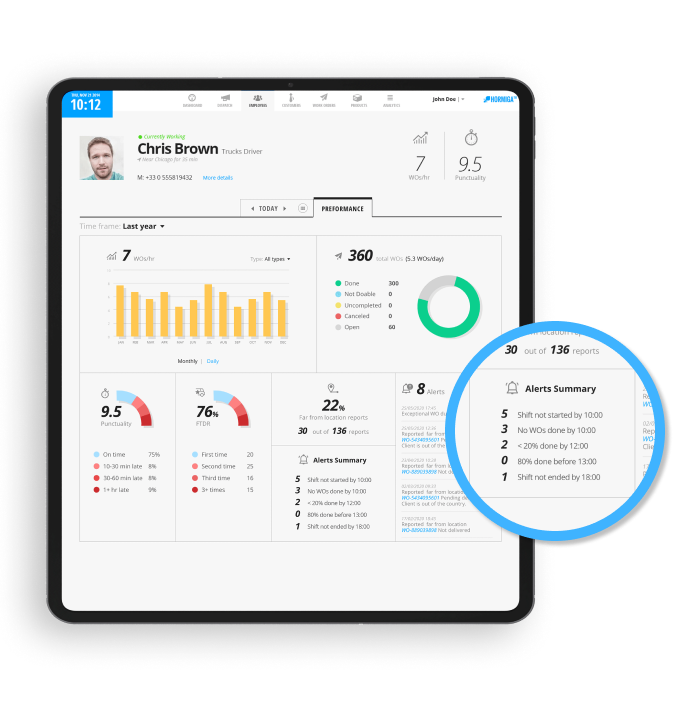 Helping your team help themselves
On-the-spot alerts regarding your delivery team's performance throughout the day that you and your drivers can use to gauge how they're doing and if they need to make any changes. Examples of such alerts are:
"Didn't finish 20% of deliveries by 11:30am"
"Executed the first delivery task at 10:00am"
Indication when deliveries/hr rate falls below a certain threshold
Punctuality rate alerts
Overall underperformance alert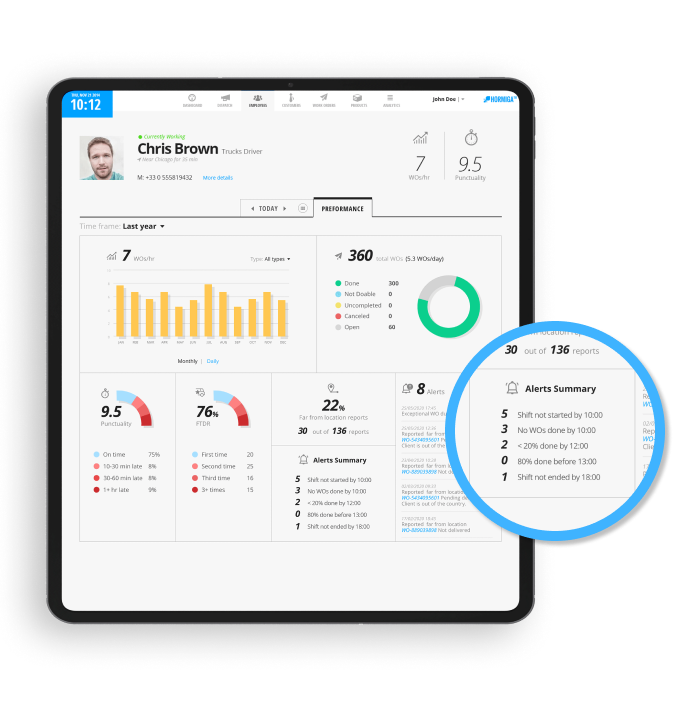 Your operations, your alerts
Your delivery operations are different than any other operator's. The goods you deliver, your geographic coverage, your work culture and what you choose to emphasize. Applicat let's you adapt alert settings to meet your specific operational DNA and provide an exceptional customer experience.
Learn more about the Applicat edge