Field Experience + AI = Delivery Brilliance
TruAddress™ - The heart of your delivery operations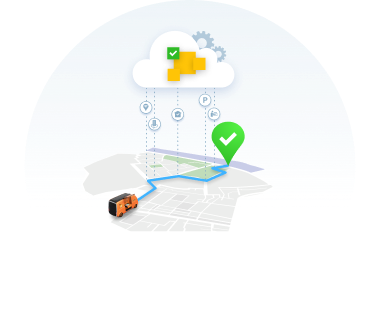 Combining machine learning, AI, and field intelligence, TruAddress™ begins by capturing and retaining one of your most valuable assets, your drivers' cumulative experience and geo-locational knowledge of your customers' verified access points and drop-off locations. It then proceeds to generate the shortest FEASIBLE delivery routes comprised of the ACTUAL locations drivers require to best complete their daily delivery missions, faster than ever and with near perfect first attempt delivery rates. These truly shortest routes quickly become ingrained, forming the backbone of your delivery operations.
Where AI meets the real-world
Our technology goes beyond the purely mathematical shortest routes, proactively collecting data from your drivers and couriers, automatically learning and mapping the actual world, and proposing the shortest practical reality-based routes that avoid incorrect, inaccessible, or nonexistent addresses.

For the first time, last mile delivery operators can aggregate and leverage data unique to their operational DNA to fulfill each delivery mission the first time, with the utmost accuracy, speed, and efficiency.